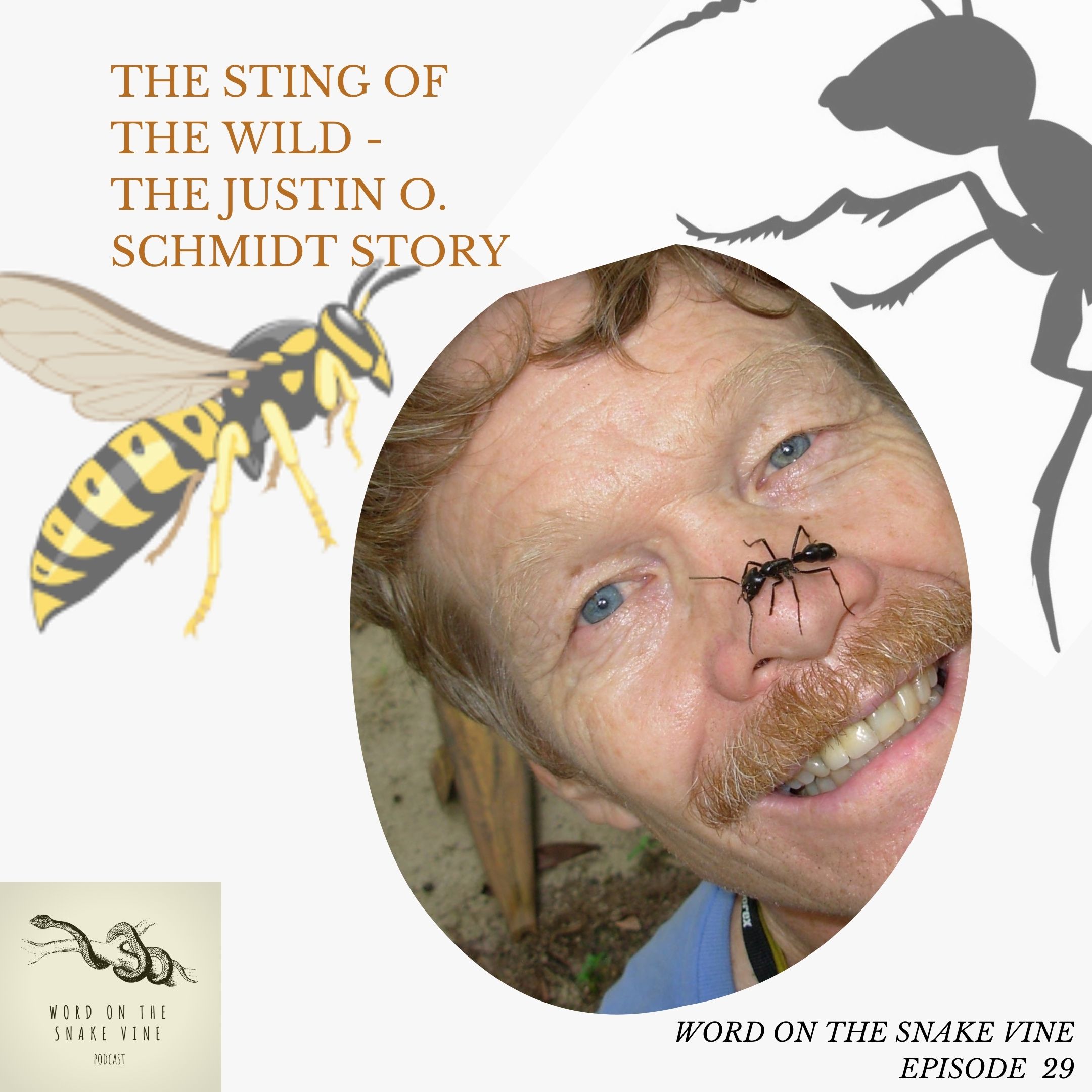 So the last episode of the summer of toxins and hopefully we will go out with a BANG! well, at least a sting!
The Sting of the Wild - Justin Schmidt
Ever wonder what it's like to be stung by a Cicada killer? Well, this guy has been stung by it all! Justin Schmidt is an incredible guy that has a whole host of sting based knowledge, and other knowledge in stinging inverts!
In this episode, he talks all about who, why, and what went down with the Schmidt pain index. And I can guarantee that there might be a few surprises in the mix with this episode!
The hosts in this episode:
Ross Deacon
Phillip "Squirl" Robinson
Please search for Word on the snake vine podcast on your preferred podcasting platform or Listen and download on any of the links below:
 Podbean: https://wordontsnakevine.podbean.com/
 Spotify: https://open.spotify.com/show/6e6kkI6cwJjAx3I4K4CTic…
 iTunes: https://itunes.apple.com/…/word-on-the-snake-v…/id1450959744
 Google Podcasts:https://www.google.com/podcasts…
 YouTube: https://www.youtube.com/channel/UCnbHx1CCLZKMfndnf70IFqg
If you like what you hear and want more content such as bite reports, conservation effort information, plus many more, why not follow us at the link below? 
 Facebook: https://www.facebook.com/wordonthesnakevinepodcast
 Instagram:https://www.instagram.com/word_on_the_snake_vine_podcast/
Merchandise and website are at the address below:
 wordonthesnakevine.co.uk
All profits from merchandise sales will be donated to snakebite initiatives!
Thank you all for listening and please like and share the page and enjoy this latest episode!!
 **The views expressed in this episode are the views of the guests and hosts NOT the company/institute they work for**